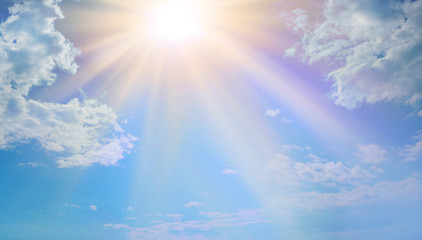 Many of us have a really hard time with hearing testimonies of God doing the miraculous. It's not because we don't believe that God did it for that person, or that we don't believe God performs miracles or that He can or does wants to perform miracles in the lives of His people. It's just that it hasn't happened in your life. When God moves in other people's lives in a way that He hasn't in yours, it easy to feel overlooked, and it can be hard to hear how good He has been to other people. When miracles are happening in the lives of others, sometimes embracing God's sovereignty is difficult to accept. It's hard to keep your confidence in God when you feel overlooked. Perhaps you are currently in this place, when miracles are happening for others around you while you are believing God for one.
Maybe you are sick in your body. Maybe you are dealing with a mental health disorder, a physical disability, or you're asking God to give you a breakthrough in your mind. Maybe you are dealing with financial difficulties, failures or disappointments, an ongoing conflict in your family, or a prodigal child you are praying for to return. Maybe you are broken, and you are still angry and hurt. My goodness, I get that. Some claim that faith is defined by begging God and believing without a doubt that He will do it. But faith is not measured by trying to manipulate God in order to get Him to give us a miracle; we must trust Him beyond what we see in the natural and not allow the external to shut us down internally.
We can put our confidence in God's faithfulness. If our hope is focused upon this life, we will forever be disappointed. But if we believe that God is not a man that He should lie and we hope for in that we do not see, if we believe God loves us and He is for us, then we can wait patiently (with a good attitude) for what He has promised. Our ability to endure hardship is the confidence to live with hope.
What are you struggling with to trust God in your life? In your circumstances, in the midst of your deepest despair, your deepest unmet desires—God says, "Do not be afraid: trust me." It may begin with you being transparent and confessing to Him that you don't trust Him. Today—start being honest with God. I have been honest with God about my anger, doubts, pain and fears. Confessing to God, "Lord I'm struggling to believe you, but I want to," is the beginning of allowing the Him to work out the issues of your heart and uproot those things that are hindering you from getting your miracle.
Ask God to show you the areas that are not like Him.
He'll show you.