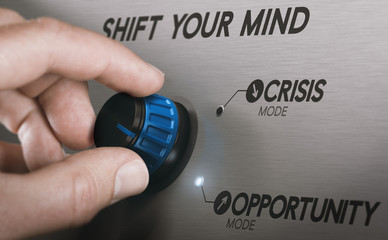 Are you facing a seemingly impossible situation? Is what you are needing God to work out for you seem unlikely to come to pass? Is your faith diminishing?
Perhaps, you feel completely overwhelmed, trapped with no solution in sight. Maybe you are confronted with a challenge where it seems like you are hedged in, force to make a choice you prefer to not have to make. Or, you are dealing with the sprit of heaviness as you can't figure out what to do next, for there appears there is nothing else you can do but succumb to your situation. On an emotional downhill, you could be wondering "how can things change for the better?" However, impossibilities are the circumstances in which God performs His best work. Have faith. With you it may be impossible. But with God, all things are possible.
There is no need for faith in that which you can see. There is no glory for God in which you can make happen. Faith begins where man's ability ends. In the Scriptures, God led the children of Israel through the wilderness to the Red Sea. As the people approached the Red Sea, they noticed the sea was in front of them and Pharaoh army behind them. It appeared as though they were trapped with no way out. In despair, the people cried out to Moses. The situation appeared hopeless. But Moses trusted God during what looked like an impossible situation. Moses didn't panic but rather he told the people:
Do not be afraid. Stand firm. And you will see the deliverance of the Lord. The Lord will fight for you while you keep silent.
(Exodus 14:13-14).