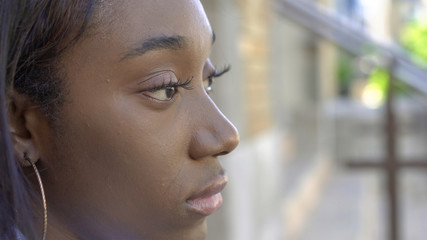 Have you ever had one of THOSE days?
One of those days where you want to crawl in bed, curl up in a ball, pull the covers up over your head, and completely escape from reality? THOSE days where one setback after another has you feeling frustrated, defeated and overwhelmed, and wondering if whether it would be easier to just throw in the towel? One of those days where everything just seems extremely harder than it should be?
Being a mom is hard.
Being a friend is hard.
Being a business owner is hard.
Being a student is hard.
You want to quit. You want to throw in the towel. You just want things to be easy, and you just want everything to run smoothly.
Trust me, I understand. But, that's just not how life works.
And so, in these moments, we have to make a choice. We can wallow in self-pity, or we can step out on faith. We can become overwhelmed and quit or we can choose to believe what God said! We can run away, or we can stand and fight! Because sometimes life is hard. People you were counting on let you down. Negative things happen. Dr. Martin Luther King Jr said, "the greatest measure of a man is not where he stands in times of comfort and convenience, but where he stands at times of challenge and controversy. Along the same lines Justice William J. Brennan stated, "we must meet the challenge, rather than wish it were not before us." In other words, we make the choice to rise above our circumstances, even when we don't feel like it—and even when it feels like we can't. After all, our character is built in times like these, and there is always a lesson to be learned. And while you can't control what happens to you, you CAN choose how you decide to respond.
And so, my challenge for you is when you are dealing with a lousy situation, is to remember you still have a choice in how to respond. You can choose peace, joy, forgiveness and embrace the grace of God. You can choose to not give up and refuse to throw in the towel. The strength to prevail is the Holy Spirit dwelling on the inside of you. God could be simply getting you ready for something big down the road.
Live with purpose and don't give up!