If you've always dreamed of taking an African safari – or reminisce fondly about a trip you've already taken – then you'll love this opportunity to keep an eye on what the animals are up to in the absence of visitors. While many zoos and sanctuaries stream, nothing compares to seeing wildlife in their natural habitat. Join a South African ranger and catch up on the action as you tag along on a recorded game drive. Better still, have your own virtual safari with these wildlife webcams; time your visit for when the animals you most want to see are likely to be active.
Tembe Elephant Park, KwaZulu-Natal, South Africa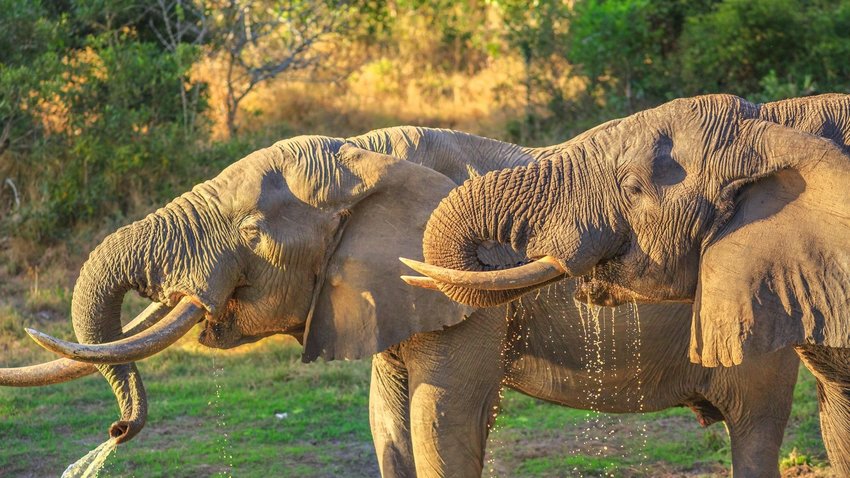 Elephants traditionally migrated freely across the border between southern Mozambique and South Africa's uMkhanyakude District in KwaZulu-Natal. But the Mozambique civil war took a heavy toll on the creatures and in response, the Tembe Elephant Park was established. Some of the largest tuskers in Africa call the place home. Before he died of natural causes in 2015, Isilo stood 3.2 metres tall and had tusks that measured 2.5 metres long, making him one of the biggest elephants ever recorded. Alongside the next generation of Tembe elephants, you might also spot lions, leopards, black and white rhinos and buffalo on this camera hidden beside a Tembe waterhole.
GRACE Gorilla Forest Corridor, DRC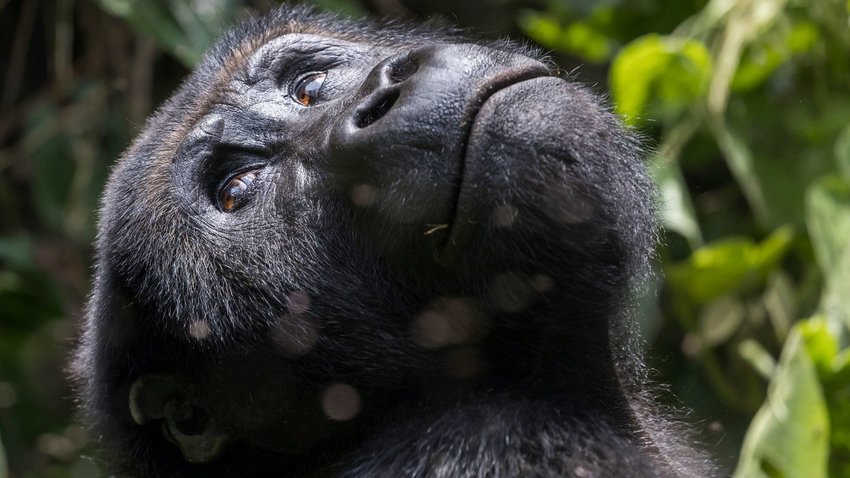 Critically endangered eastern lowland gorillas live only in the Democratic Republic of Congo. It's unlikely you'd ever have seen them in real life, as civil unrest and violence in the country place it off-limits to tourists. Not even the WWF know how many eastern lowland gorillas are left in the wild, but the threat from poachers mean that numbers now probably amount to the low thousands. Illegal mining for tin, gold and coltan (an alloy used in mobile phones) is also destroying precious habitats. It's a privilege, then, to be able to access this important conservation project via webcam. Working closely with the Congolese, the work of GRACE Center helps to ensure the continued survival of around 300 gorillas living in the Tayna Nature Reserve.
The Ark, Aberdare National Park, Kenya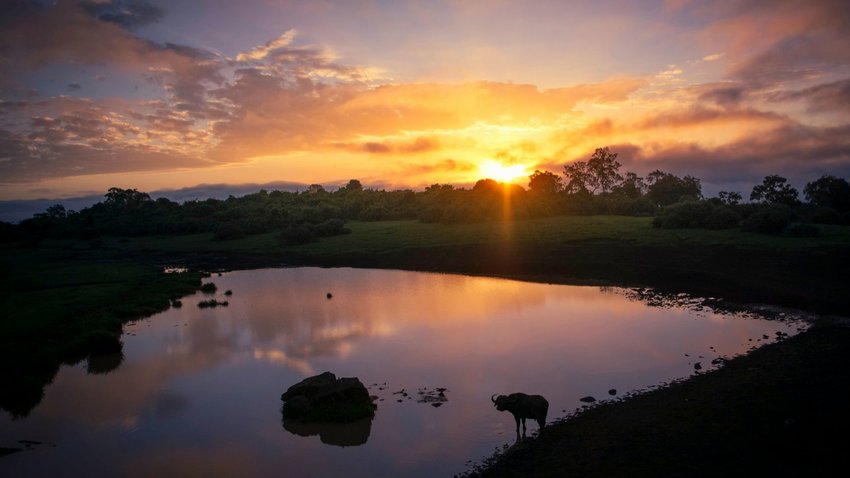 In the game-rich Aberdare National Park in Kenya, elephants rule the salt licks and waterholes, chasing off opportunist hyenas that encroach on what they consider to be their territory. The protected area sits in the Aberdare Mountain Range, east of the East African Rift Valley and just over 100 miles north of Nairobi. It boasts healthy populations of leopard, buffalo and rhino, as well as vervet monkeys, waterbuck, eland and bush duicker. You'll have to wait until travel resumes before you can book your spot in the animal hide at Ark Lodge, but in the meantime, their webcam gives you a front row seat to monitor what the wildlife is doing.
Madikwe Game Reserve, South Africa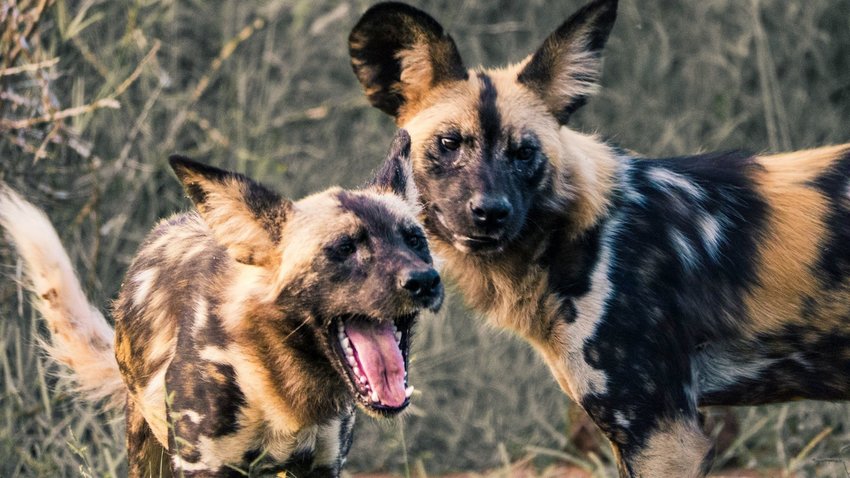 The Tau Lodge webcam feed comes direct from the Madikwe Game Reserve, located in the north of South Africa not far from the Botswana border. It's a private park created from farmland that had become degraded by overgrazing. Now, it has been restocked with wildlife that would originally have been native to the area, including wild dog, cheetah, lion, zebra, giraffe, elephant, buffalo and rhino. There's a steady stream of animal visitors to this watering hole that conceals a dangerous predator – the Nile crocodile.
Mpala Research Centre, Laikipia, Kenya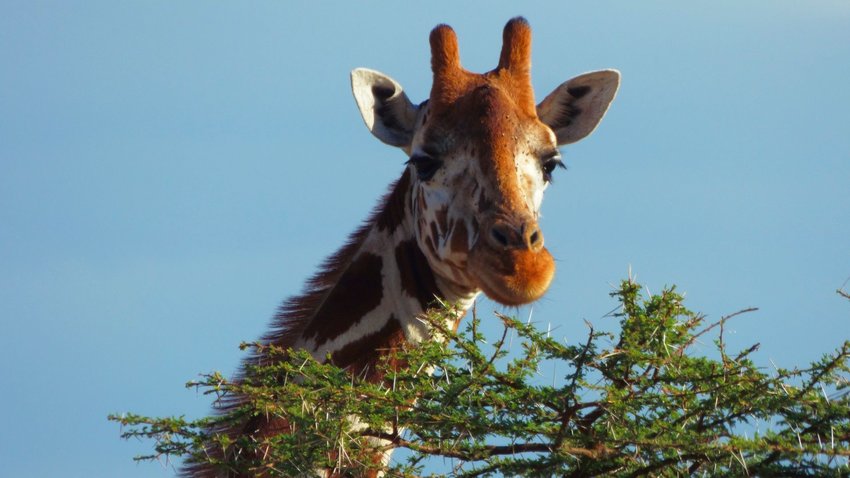 Describing itself as a "living laboratory for wildlife conservation", this research centre was established in the central region of Kenya in 1994. Formal protection barely extends beyond Mpala in this part of the country, making its work even more vital to the survival of species in the area. Among the wildlife that you'll find here are large populations of elephants, African wild dogs, Grevy's zebras and reticulated giraffes. You'll see from the camera trained on the Ewaso Ng'iro River that it's also home to plenty of hippos, who hang out at the hippo pool and wait for their friends to visit.
We hope you enjoy many wildlife webcam encounters but have one request. Because of the very real threat of poaching, please don't post any screen grab online which can be used to identify the location of animals that might be a target.