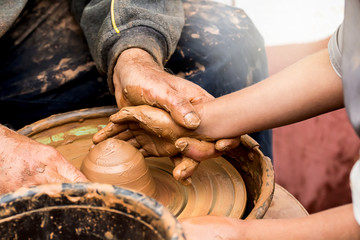 Suppose one of you wants to build a tower. Don't you sit down and estimate the cost, to see if you have enough capital to complete it? If you don't, then when you have laid the foundation but can't finish, all the onlookers start making fun of you and say, "This is the man who began to build, but couldn't finish!"
(Luke 14:28-30)
Unfortunately, this is the state, may people find themselves in. They start deciding to live for Christ and end up in a backslidden state.
What is the cost of becoming a disciple?
Desire: like newborn babies, crave pure spiritual milk, so that by it you may grow up in your salvation (1 Peter 2:2)
Denial of self:(death to self, pick up the Cross) Mark 8:34.
Dedicate your life: to be a follower of Jesus
Jesus says: "If anyone comes to Me and does not hate his father and mother, wife and children, yes, and his own life also, he cannot be My disciple. And whoever does not bear his cross and come after Me, cannot be My disciple.
(Luke 14:26-27)
When Jesus stated about "hating" family members, and one's own life, He didn't mean hatred for them or literally hating your life. It means that no one and nothing comes before Him. Disciples do not receive worldly counsel or live by its influence. Disciples are led by the Spirit of God. This can bring conflict with those who do not have the same mindset, and it may seem like a heavy price to pay. But without having the mind of Christ and being led by His Spirit, we cannot truly follow God and serve Him.
Disciples are liberated from the opinions of the world. Moreover, this includes fellowship, encouragement and edification between others who have the same goal. There is a great reward for being a disciple: "everyone who has left houses, brothers, sisters, father, mother, children or fields for my sake will receive a hundred times more, and he will obtain eternal life. (Luke 19:29)
The cost of becoming a disciple is to lay down our life (our own will, our opinions, our desires). Because of the fall of man our nature has been contaminated by sin. Being prideful, unforgiving, impatient—are some examples of our own sinful nature which is our flesh. In contrast, God's will is perfect and consist of what is for our good. To be transformed from what we are into the image of Christ, our "own will" needs to die! To die to self, we need to pray and ask God for help to deny our own will and He will, He works with us through the day to day sanctification process. The Apostle Paul said I die daily (1 Corinthians 15:31). Jesus said to take up your cross daily (Luke 9:23). Without denying ourselves, we cannot be disciples of Christ. We can profess to be disciples, attend church, participate in church activities, but these things do not make you a disciple. Without denying ourselves and picking up our cross and following Christ, we cannot be Jesus's disciples. "For if we died with Him, we shall also live with Him" (2 Timothy 2:11)