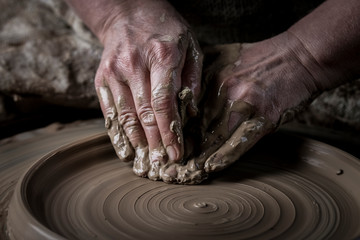 Do you feel that everyone around you is moving ahead and you are standing still? Does it seem that day in and day out nothing changes, and God has forgotten about you? Beloved. God has not forgotten. He is simply preparing you in the process for something that is bigger than you. And since it is bigger than you God has to work on your mentality so that when you do step in it, it won't destroy you. Preparation along with faithfulness in ministry and obedience, is part of the process. Like Joseph, we have to be prepared in the pit so we can be fit for the palace.
Because we don't understand God's ways, at times we may think we are ready, when we're not. We've be reading and studying the Word. We've been praying like we've never prayed before. We've been listening to good "sound" biblical teaching. What else is there for us to do?
We have to trust that God knows what is best for us while we go through the preparation process. While God prepares you and it seems like nothing is changing, be reminded of who you are and whose you are. It's better to be in the process being in the will of God than moving at high speed outside of it. You may be saying, "but you don't understand." I've been in this process for years. This has been taking way too long. If God was going to do it, He would have done so by now. God's timing is perfect! If we start comparing our process to someone else's process, we will be terribly frustrated and even become bitter. And because everybody's process is different, our time of preparation will not be the same of anyone else's.
You may need to enhance your skillsets. You may need to mature spiritually. You may need an attitude change. Whatever it is that we need, we must go through maturation. Waiting can be hard. We want to skip the whole process period because we become anxious to get to the promise. We should ask ourselves some questions. Is this about God's glory being revealed or for my own ego? And whose timing are we on? If you are on God's timing, you can rest in the knowledge that He is in control. His timing is perfect, and He does not make mistakes.
There is a time and season for everything….
What is God preparing you for? Then, go through the process and wait on it, when it does manifest it will blow your mind and you'll be glad God made you wait.