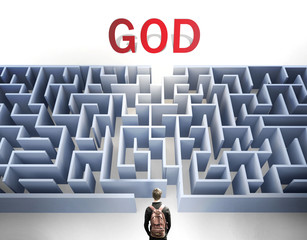 Do you feel like you've been waiting on God for what seems like an eternity? Waiting on Him to answer your prayers or give you direction on what to do next? What if God has been actually waiting on YOU?
Pray for wisdom. God isn't going to always give you the answers with clear turn by turn directions. You will have to learn by trial and error just as Abraham did in the book of Genesis. God told Abraham to go to place that He would show Him. Abraham had no idea how to get to the place that God said He would show him— he just knew that God said go. I once heard my Apostle state something so profound, "sometimes you find where God is by finding out where God is not."
What's preventing you from stepping out on faith?
Are you waiting on the timing to be better, when you have more money, when you have the right kind of support? We are waiting for things around us to be perfect or for us to have certain credentials. But circumstances will never be perfect, you won't have everything you need when you step out, and that is where faith comes in.
God wants us to step out in faith. He wants us to move forward and pursue what He told us we can have. He wants us to trust Him as we take steps of faith.
In my life, I tend to wait and wait, for what?! Am I waiting on God? Waiting for Him to change my circumstances or waiting on when I feel like I'm ready? God revealed to me that He is waiting on me. Waiting on me to trust Him. Waiting on me to trust that when I pursue, He's going to supply what I need.
We can't know everything first before we step out on faith, so we have to trust that everything we put our hands to for the sake of the Kingdom and God's glory things will work out.
Commit your way to the Lord, Trust also in Him And He shall bring it to pass
Psalm 37:5